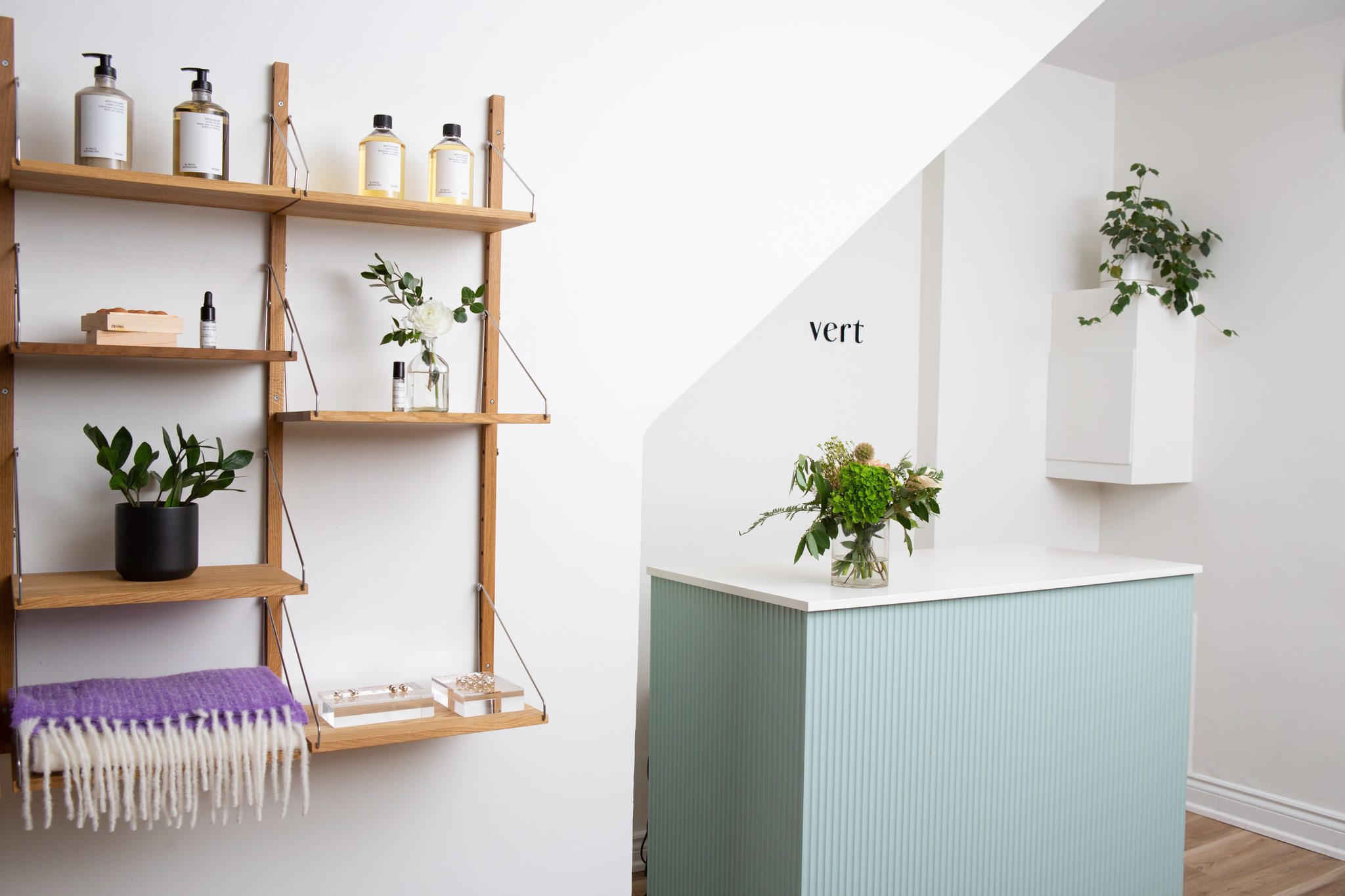 vert
1. green /ɡrēn/
a. provokes feeling of optimism and renewed sense of energy.
b. symbolic of health and new beginnings. 
2. vertical /vərdək(ə)l/
involving different levels of progression.
nestled in the heart of Summerhill, Toronto - vert stands to offer a thoughtful assortment of ready-to-wear essentials to build your "dream wardrobe". catering to the sophisticated client and offering brands not widely available in the market. whether it's a fresh take on a timeless classic, or an injection of something new and interesting, the focus remains on you. rounding out the experience at vert with a feature selection of clean beauty and coveted homeware.